PARENTS AS PARTNERS IN EDUCATION; FAMILIES AND SCHOOLS WORKING TOGETHER TOWARDS SUCCESS
Empowering all parents to partner in their child's education can improve academic achievement. We can't do this without our parents and families by our side. We're in this together!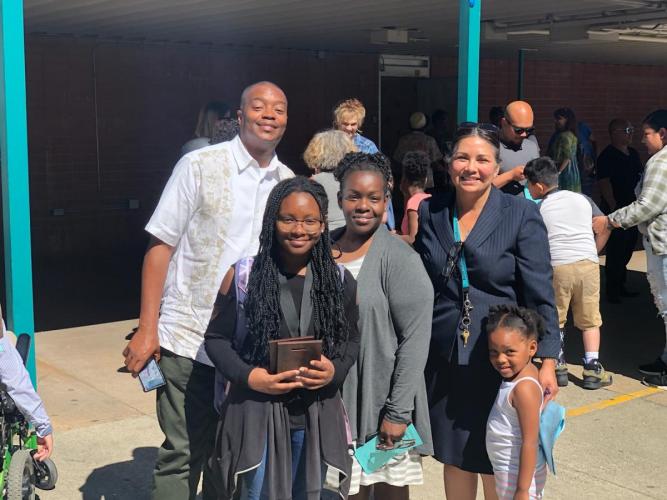 Checklist to help you and your family be successful:
1. Update your contact information;
~sign up for Parent Portal Infinite Campus to monitor your child's attendance, grades, and have direct contact with all teachers
~call the office with your most current email address ( you can also update directly in Infinite Campus)
~call the office with your most cell phone number (you can also update directly in Infinite Campus)
~update your Emergency Card with most current family contact numbers
2. Keep immunizations current;
~View the list of Sacramento Area Community immunization clinics here that provide FREE or low-cost health exams & immunizations
3. Help your community by filling out compliance forms.
~Fill out the LCFF (Local Control Funding Formula) form that collects family income to determine school funding. Stand up to be counted!
4. Reach out to teachers directly. They like to hear from parents, especially during this Distance Learning time. This is a great way to show engagement and participation.
5. Ask questions. We are here to help. Please call (916) 395-5340 for answers.