CHECK-OUT A LAPTOP; DRIVE THROUGH THE STAFF PARKING LOT MONDAY, MAY 4TH FROM 1:OO PM TO 2:OO PM.
1:00 to 2:00 PM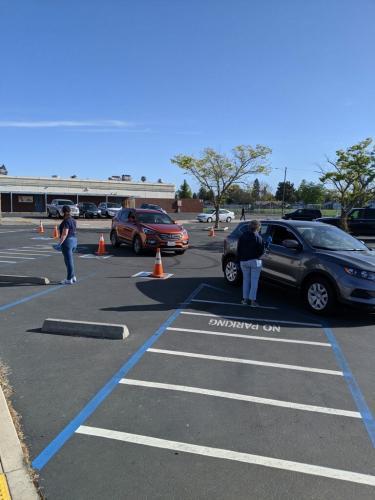 Our 3rd Make-up day will be this MONDAY, MAY 4th. Fern Bacon Middle School will be checking-out laptops to Fern Bacon students who did not get a chance to pick one up last time. One laptop per Fern Bacon student.
DATE: Monday, May 4
TIME: 1:00 pm to 2:00 pm
We will use a DRIVE-THROUGH style check-out system. Please see instructions for the pick-up below.
PICK-UP LOCATION: Fern Bacon Middle School Staff Parking Lot
We will deploy one sanitized computer to every family who does not have access to a device at home for remote online learning opportunities.
When CHECKING-OUT a computer, please:
• Students: Bring your school ID or at a minimum, KNOW YOUR STUDENT ID NUMBER.
• Parents / Guardians / Those Listed as Emergency Contacts: Bring your ID and if your child is not with you, HAVE YOUR STUDENT'S ID NUMBER WITH YOU.
• Drivers: Remain in your vehicles and wait patiently to be served for safety and social distancing.
• Those checking out the device must REVIEW District Annual Parent and Student Rights Notification and Standards of Behavior, and sign the Student Acceptable Use of Technology Agreement. Bring the STUDENT ACCEPTABLE USE OF TECHNOLOGY AGREEMENT WITH YOU. FILL OUT AT HOME if are able to download and print.
WALKERS: If you must walk, to protect our staff, I ask that you keep your physical distance at least 6 feet and wear a mask.
Thank you! If you have any other questions, please email Mrs. Coronado at Mary-Coronado@scusd.edu