PE CLOTHES PICK UP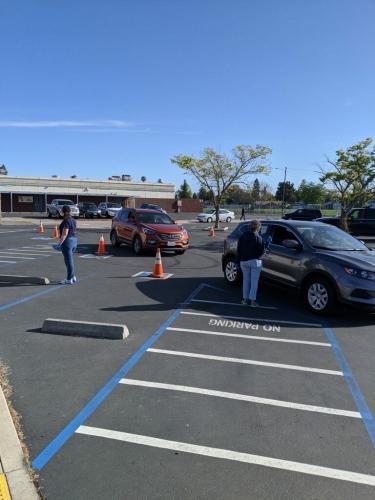 LATEST COMMUNICATION AS OF WEDNESDAY, JUNE 3RD
The end of the school year is quickly approaching and I want to provide you with information regarding the PICK-UP of PE clothes and at the same time, the DROP-OFF of any school materials to be held in our STAFF PARKING LOT during various dates below. We will be utilizing a DRIVE-THROUGH process, just like we did for the computers. To help the flow of traffic, please bring your student / parent ID card.
Items for PICK-UP:
PE clothes from locker room
Yearbook (if one ordered)
Items needed to DROP-OFF, may include if this applies to you:
Musical instrument
Battle of the Book novel
ELA AIR book
Library book
Sports uniform / jersey
Textbook, if applicable
Every student will receive a bag for which to place returned items. It would be extremely helpful if all returned items were labeled by simply writing the teacher's name on a piece of notebook paper and inserting IN / ON returned item(s).
Computers will NOT be returned on this day, but REMAIN with students & families over the summer. If your family is MOVING and your child WILL NOT be attending a school in Sac City Unified School District, please email Mr. Vue at Johnny-Vue@scusd.edu for check-out papers and bring your computer with you.
We need to ensure that we are adhering to all SAFETY precautions and SOCIAL DISTANCING RULES at all times. Remember, to stay in your vehicle. Students may not exit the car. Also, I ask that you wear a mask when communicating with staff and teachers.
PE CLOTHES PICK-UP / DROP-OFF DATES ARE AS FOLLOWS:
FRIDAY, JUNE 5 @ 11:00 AM to 1:00 PM (7th GRADE ONLY)
MONDAY, JUNE 8 @ 1:00 PM to 3:00 PM (8th GRADE ONLY)
THURSDAY, JUNE 11 @ 1:00 PM to 3:00 PM (7th & 8th GRADE)
FRIDAY, JUNE 12 @ 10:00 AM to 12:00 NOON ( 7th & 8th GRADE)

PLEASE NOTE CORRECTION: WE WILL NOT BE DISTRIBUTING PE CLOTHES DURING 8TH GRADE DRIVE-THROUGH PROMOTION ON 6/10. ALSO, 8TH GRADE STUDENTS ARE TO KEEP THEIR LAPTOPS.