Our Vision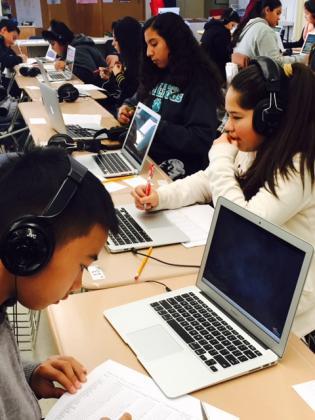 OUR VISION
A New Era of Excellence
Designated in 2010 as a Priority School, the new Fern Bacon Middle School is on course for change and excellence! Critical to our transformative work has been changing the school culture and climate, creating structures and systems and developing programs and policies to align our work and yield substantial results. Our instructional model is based on student achievement data, frequent progress monitoring and research-based school-wide practices that provide access for all students.
In addition to intervention support and Gifted and Talented classes, Fern Bacon provides many enriching after-school clubs and support programs. One of our hallmark programs is the S.T.A.R. Academy, a Saturday program which provides six weeks of study designed to prepare college bound students for academic success and student empowerment. We, at Fern Bacon Middle School believe, "As a result of rigorous, high quality first instruction, evidence-based practices, and authentic relationships, students will achieve tremendous academic growth and demonstrate preparedness for college / career pathways."
Our Values
WE VALUE INTEGRITY
WE VALUE ACHIEVEMENT
WE VALUE EXCELLENCE
Student Pledge
Fern Bacon Middle School is a place where real learning will take place. The staff at Fern Bacon is committed to supporting students in a variety of ways to ensure students achieve the highest standard of academic success.
Students will have positive experiences and they will feel like they belong. Students will do their part to become invested in their school and to take advantage of the many opportunities Fern Bacon Middle School has to offer. In 2013, the 8th grade class came together to create the attached pledge for student success.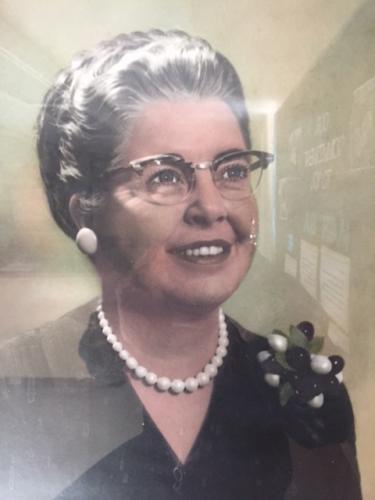 Fern Huston Bacon, one of this area's leading women educators, was a person of many accomplishments. She was not only an excellent administrator and teacher, but quoting from an article in the Sacramento Bee at the time of her retirement in March 1965, "If Fern Bacon had not spent 40 years teaching children and building schools in the Pacific School District, she might have been an accomplished pianist, a registered nurse, a champion skier or even a pretty good cowpoke on a California Ranch".
If Fern Bacon is your home school, student cumulative records are automatically sent to Fern Bacon. If you have questions about enrollment, please call our Main Office at (916) 395-5340 to verify enrollment. If you're not enrolled, go to the SCUSD Enrollment Center for enrollment information and required documentation.
Open Enrollment
In early spring 2010 a call to action was made for change at Fern Bacon Middle School. The incoming principal conducted focus groups with students and staff; held department meetings and one-on-one meetings with key staff; and collected qualitative data by surveying students, staff, and parents. Subsequent analysis of student performance data and SQR findings predicated the structure of the program and selected curriculum.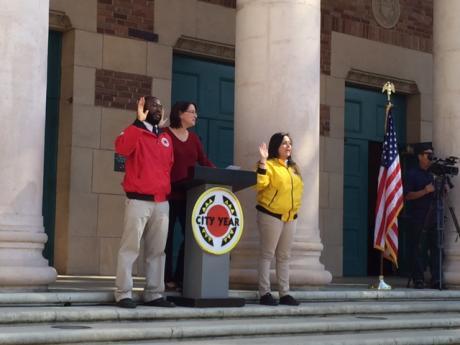 What We Do
#makebetterhappen
Every year, nearly 3,000 young people join City Year and dedicate 11 months to make a lasting impact on students and communities across the country. #makebetterhappen is a place where you can hear some of the great things that are happening every day, from the corps members themselves. It's a place where thousands of stories all add up to #makebetterhappen.